Begin Your Journey
Sunday 14 to Friday 19 May 2023   *** Fully Booked / Waiting List ***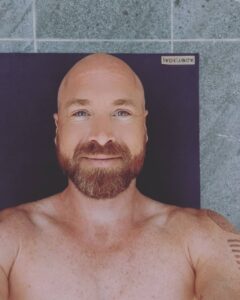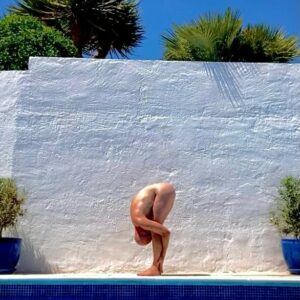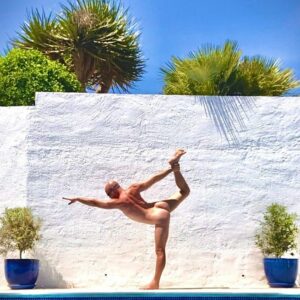 Finca la Maroma welcomes Matt (The Bearded Naked Yogi) to offer this special 5 day / 5 night men's naked yoga retreat.
Matt invites you to explore the fundamental practices, principles and postures of traditional Hatha Yoga and meditation practice, providing a foundation of knowledge and understanding to continue your Yoga journey. A retreat designed to explore sequences and postures in detail, including the alignment of your breath and movement, exploring the classical Hatha Yoga sequences that develop flexibility, capacity and strength within the body.
There'll be plenty of delicious home-cooked food and the chance to relax and enjoy our heated pool, jacuzzi, gym and wonderful gardens.
Price €795 based on two guests sharing a double studio (plus optional chill-out weekend at 20% discount).
Download full details here (PDF).
Space is limited, so contact us now to reserve your place.
Matt – The Bearded Naked Yogi is a dedicated practitioner and teacher of hatha yoga and a spiritual philosopher and guide for our modern age.
Born in the United Kingdom and now living in Spain, Matt teaches across the globe with a growing worldwide community of students stretching westward from New Zealand to the west coast of the United States.
Matt is passionate that the practice of yoga should not be complicated – he sees yoga as a complete practice of simplicity, honesty and self-understanding. He teaches that the practice of yoga is available to everyone, regardless of flexibility or physical strength, and that even the simplest of movements contain profound benefits for our bodies and our minds.