Outer Strength, Inner Light
Sunday 23 to Friday 28 May 2021   *** PLACES AVAILABLE ***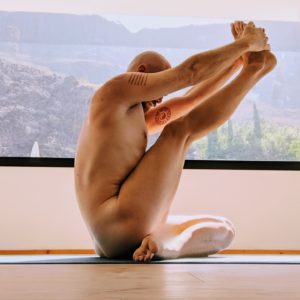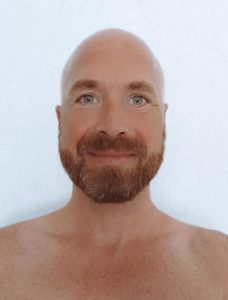 Finca la Maroma welcomes Matt (The Bearded Naked Yogi) to offer this special 5 day / 5 night men's naked yoga retreat.
Matt will lead you through asana and meditation, based on the fundamental principles of traditional Hatha Yoga, helping you develop your physical strength and cultivate your inner light. A retreat designed to revitalise the physical body, refresh the subtle energies and develop awareness of the inner and outer landscapes, enabling you to enjoy your own experience of yourself through your breath and your body.
There'll be plenty of delicious home-cooked food and the chance to relax and enjoy our heated pool, jacuzzi, gym and sauna.
Price €725 based on two guests sharing a double studio (plus optional chill-out weekend at 20% discount).
Download full details here (PDF).
Space is limited, so contact us now to reserve your place.
Matt has been teaching traditional Hatha Yoga and meditation since 2016, and now resides in the Canary Islands teaching students from across the world. His yoga classes have an emphasis on muscle engagement, body alignment, clear instruction and correct use of the breath, while his meditation practices focus on calming the mind and cultivating awareness of our body.
Matt teaches that the practice of Yoga is not complicated – it is a practice of simplicity, honesty and of self-realisation and understanding. Yoga is available to everyone, regardless of flexibility or physical strength – even the simplest of movements contain benefits for our bodies and minds, and that to train and practice naked is to enjoy the body with which we have been gifted in a natural and harmonious way.